Do you struggle with painting clouds and sky scenes?
Does It seem like all your clouds appear flat with no life or movement?
Do you have cloud photos you would love to paint, but don't know where to start?
Not sure what colors to mix?
You have arrived at the right place!!
After taking this course you will have a greater understanding of how to paint clouds.
You'll be able to mix the colors needed to give them drama and have them be a part of your scene, not having the appearance of being pasted on.
You're going to find yourself much more confident to start your next painting.
You will have a whole new outlook when you approach your sky paintings and a pathway to your next canvas.
FIND OUT MORE BELOW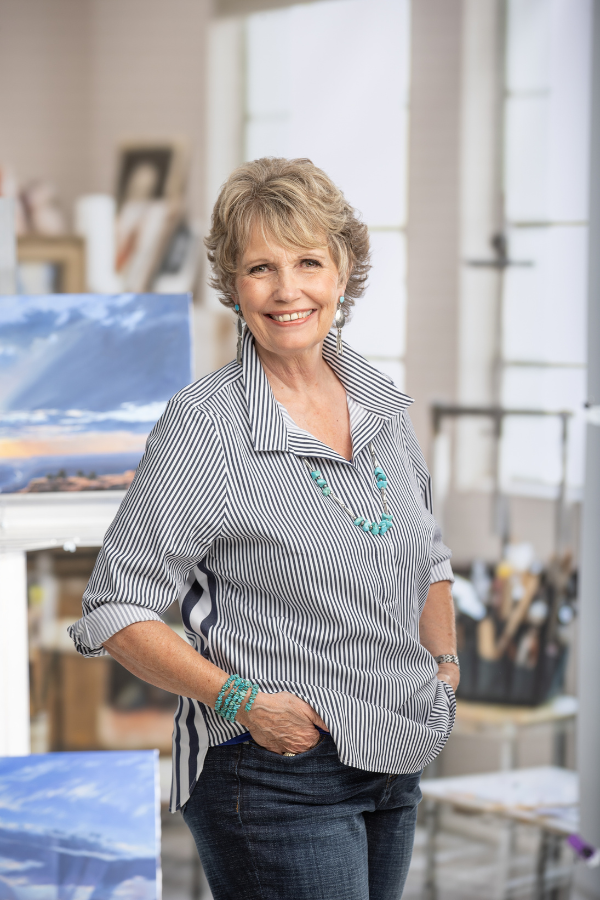 Hi, I'm Linda Glover Gooch,

welcome to my online school Masterful Painting. If you want a course that will give you step-by-step instruction to help you learn all about clouds, THIS IS IT!
Now with this online course you can study with me in the comforts of your own studio or home.
The Goal of this course is to help you paint beautiful Clouds!
Watch this video to see exactly what this course is all about and how it will help you further your painting ability.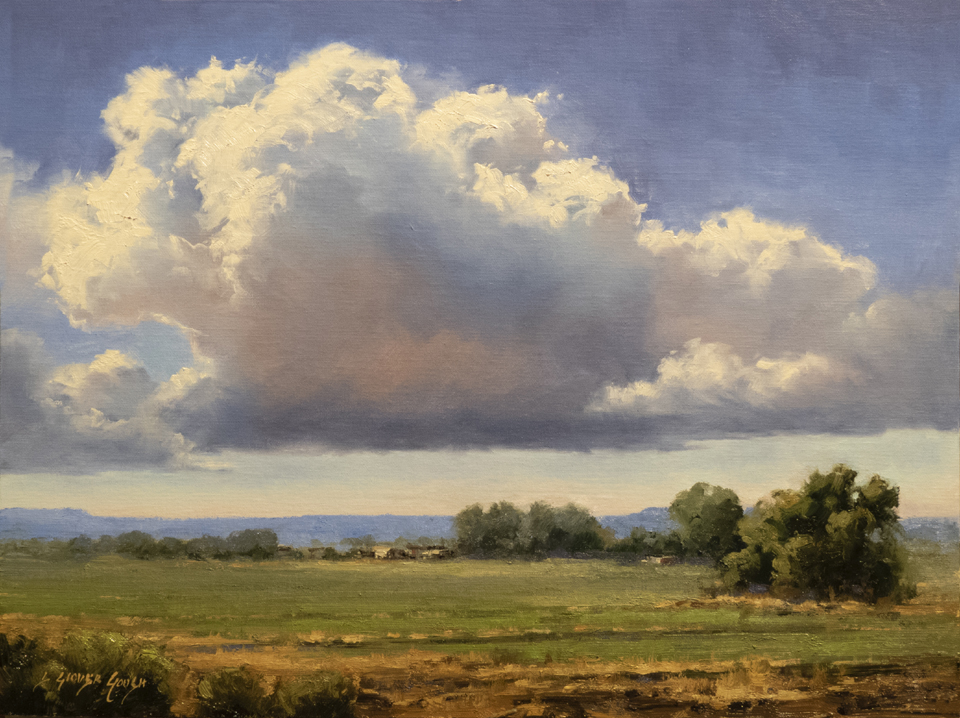 This is the painting you will you paint step-by-step in this course.
You can then take these same instruction you learn and use it to paint more cloud scenes from your own photographs.
You are not in this alone, I'm here to help you! Join me on this creative journey!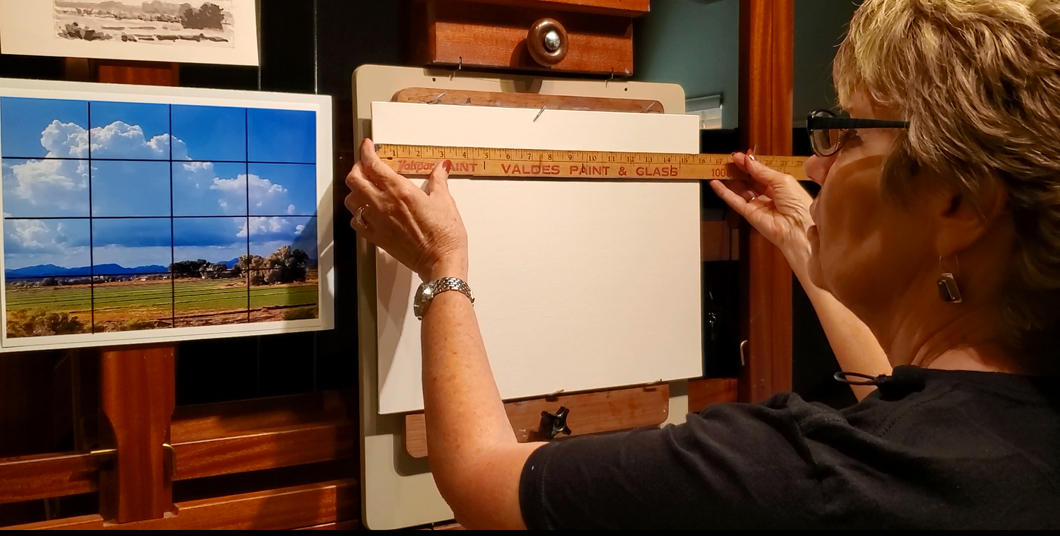 See what Students are saying: Thank you Linda! I am so happy with my first attempt at doing this painting. I was struggling with mixing colors and organizing my painting and this has really changed the game for me. I love the energy of working in person, but I felt like I had the best seat in the house and have referred back to certain sections several times. That would have been lost in a live event. I am glad I watched the series from beginning to end before starting. You made everything so doable for me, and I can't thank you enough. What a wonderful experience! I love how you constructed all of the sections, provided material lists and even music! I could see everything and hear so clearly. Easy and intuitive to navigate. Thank you for sharing all of your talent. I hope I can do well on my own with my next painting (kind of scares me...ha ha!) What a joy to have spent my money and time on this. I will start all of my paintings with a value sketch in the future and take time to mix paints and have a plan. So grateful...Ginger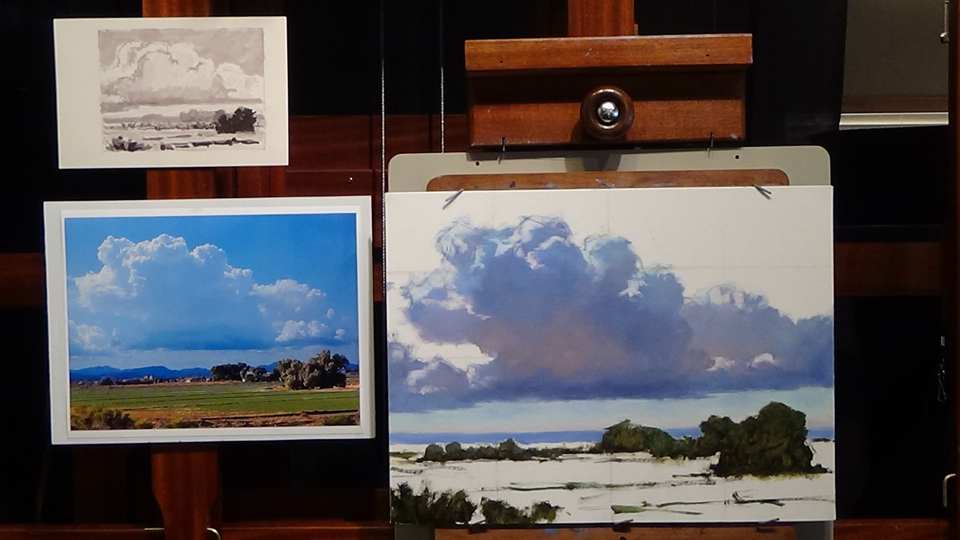 7 hour of high-definition videos
Easy to follow step-by-step directions.
in-depth color mixing videos and much, much more!


Other Courses Created Just For You
Select from other courses all fully detailed to help you on your creative journey. Once you purchase you have Immediate access to your course and you own it for life!!

Check your inbox to confirm your subscription
Frequently Asked Questions
When does the course start and finish?
You'll have access to the complete course as soon as you enroll. No waiting! No deadline! It is a completely self-paced online course - you decide when you start painting and when you finish. You have 24-hour access and can watch or re-watch any of the lessons - all at your own convenience and your own pace.
How much time do I need to complete the course?
You complete the course as fast or as slow as you like - it's entirely up to you how quickly you want to paint. And of course, you can go through the lessons as often as you'd like. Each lesson is broken down into bite-sized chunks so you can space the course out over several weeks or binge it in one weekend if that's your thing!
How long do I have access to the course after I enroll?
Like all of my online courses, you'll have 
unlimited lifetime
 access to this course for as long as you like -
across any and all devices you own.
What if I'm unhappy with the course?
We would never want you to be unhappy! If you are unsatisfied with your purchase, contact us in the first 14 days and we will give you a full refund.
What if I get stuck? Can I ask questions?
There are three comment sections within the course that will be monitored. In the beginning to ask questions about supplies, midway to address questions you have and also at the end. These questions are answered weekly, mid-week on Wednesdays if not sooner. You will also be able to see other questions and replies asked by students which will help you as well.
What about other mediums?
This course is designed for all levels of painter and painting mediums. Sense you work on your own at home, everyone will have their own individual pace. Artist using other mediums then oils can follow the same lesson working in their medium. Just be aware some color mixtures will vary, but the learning value will remain.
I'm not in the US, can I take this course?
Yes, as long as you have internet access, where you are doesn't matter. That's one of the wonderful things about an online course -- you can fit the lessons into your schedule -- you don't need to fit your painting into my schedule.
What kind of supplies will I need?
I'll provide you with a complete list of recommended supplies, including paint colors, mediums and painting surfaces, in easy to print out list. You can always start with what you have and add as you go.
Who's this cloud painting course for?
This course is perfect for any painter who wants to learn how to paint clouds. I've taught this same class to people who are very beginners and well seasoned artist. No matter what your current level of experience is, you'll learn new skills and a new understanding of mixing colors, drawing, handling the paint, your brushes and MUCH more!
Can I download the content / videos?
All the PDFs and images are downloadable and printable. Videos are streamable (but not downloadable). Remember, you'll have unlimited access to them for as long as you like!
Can I get a completion certificate to submit to my school for continuing education credit?
Absolutely! Once you complete the course, contact us at

[email protected]

 and we'll issue you a certificate of completion.